Folded Paper - Thursday, February 13th. 6-9:00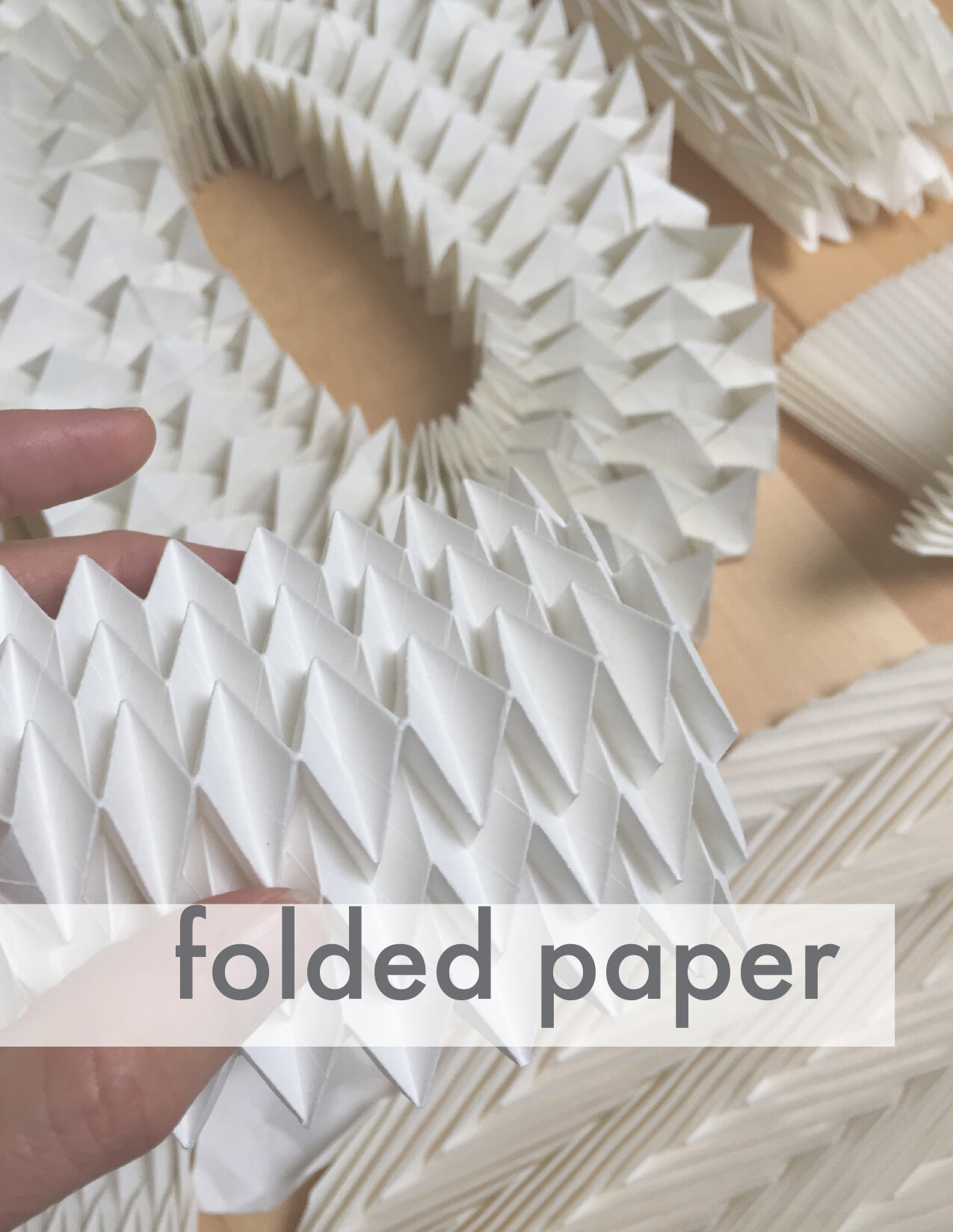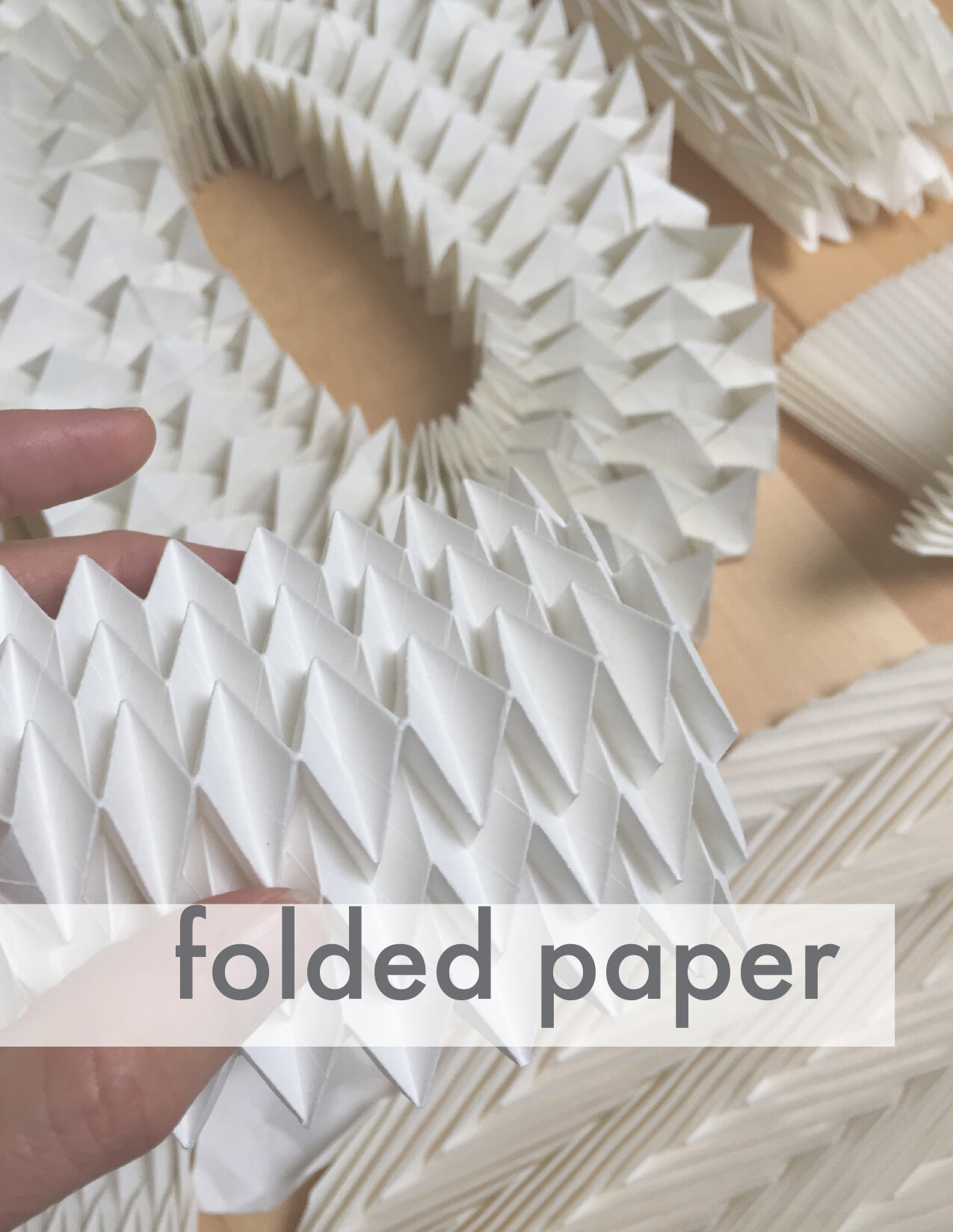 Folded Paper - Thursday, February 13th. 6-9:00
This workshop is for paper lovers who want to experiment or use pleats in their works. We will work with the paper to create different folding rhythms. Learn new ways to divide a sheet of paper by lines or folds to create a grid and experiment with different kinds of folding surfaces in order to construct diverse folding structures.
Once folded the paper has a new kind of movement and seems to come alive. Paper folding has an addictive quality. Once you get started it's very hard to stop!
All materials provided.